Georgetown artists, are you ready for another school year to begin?  Mr. Rob has the Art Room all polished up and ready for us to…well…. get out the messy materials and get started making more art.
The wooden mannequins are dusted off and ready to greet you…along with Mona Lisa!
Don't forget to stop by the Art Room during Georgetown's Open House Tuesday, August 30 from 6:30-7:30 PM.  In the meantime, remember to…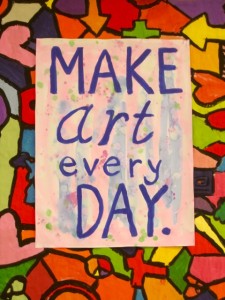 See you soon, friends!
Mrs. Brouwer