Third grade artists are dreaming of spring while creating these colorful Folk Art birds.  Working in the style of American Folk Artist Heather Galler, their birds reflect the many patterns and bright colors that Galler loves to use in her art.
Love the way these artists have arranged their markers in rainbow order so they can select just the right colors for their project!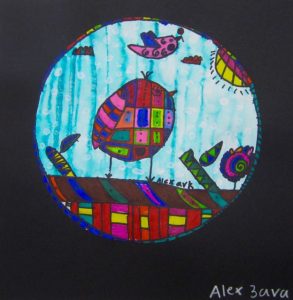 I CAN goals: compare and contrast folk art with other works of art; use pattern and color in the style of Heather Galler.