Firsties focused on their cutting and glueing skills while creating these fun black cats!
We learned how to hold our scissors and to cut carefully…..
No Glue Monsters here…just a dot, not a lot!
We learned how to make curly whiskers, and zig-zag folded whiskers too!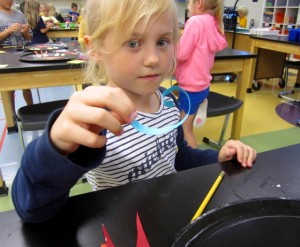 "Most fun art project ever!" say Georgetown's first graders!
I Can…use careful and correct cutting, glueing, and paper folding skills