Georgetown firsties are learning about the art and culture of Egypt.  We found many of shapes and mysterious Egyptian symbols on the beautiful mummy case of Lady Teshat.  First graders learned that Lady Teshat was the daughter of the treasurer of the Temple of Amon at Thebes.  Her detailed burial mask gives us a clue as to how she may have looked as a young girl.
 Lady Teshat
After experimenting with some practice paintings, first graders painted these fancy mummy cases.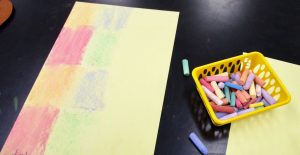 Preparing our background with a little colored chalk.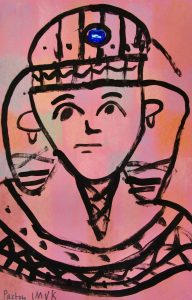 I just love how each painting has a personality all its own.
Of course the best part was selecting just the right jewel to adorn their paintings!
Parents – you'll find these portraits on our ARTSONIA on-line art gallery soon.