Artists in Grade 5 have been learning about the art of Austrian artist Friedensreich Hundertwasser. They loved his spiral obsession and the fantastic buildings he designed.
We spent some time discussing Hundertwasser's love of nature and what it means to be an environmentalist. Our Hundertwasser project honors his care for the world we live in and reflects the art he created for Earth Day.
We loved Hundertwasser's command: Your Are A Guest of Nature.  Behave.  This became our inspiration piece!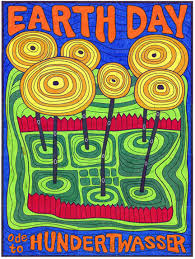 And here are our BEHAVE pieces.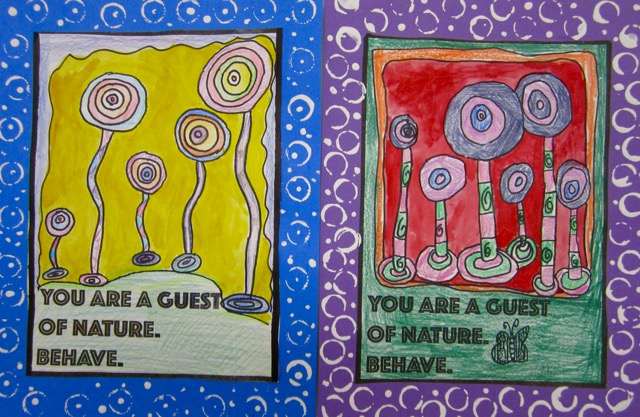 I CAN: *Tell two important facts about Hundertwasser *Explain the role of and environmentalist *Create a work of art in the style of Hundertwasser