We've been doing a little fun review of art elements and concepts as third and fourth graders wrap up their final projects.
Third graders divided their paper into triangles using masking tape, drew patterns with crayons, and painted with watercolors.  They finished up by gently peeling away the masking tape, brainstorming everything they could remember about art with their friends, and writing about art in the taped spaces.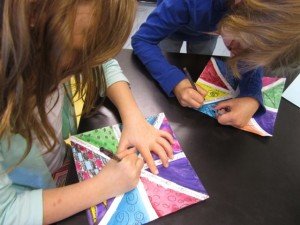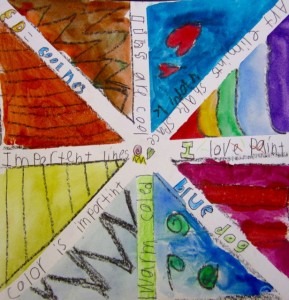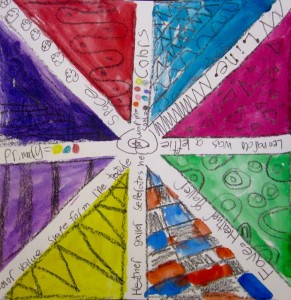 It was such fun to read these pieces!
Fourth grade artists created realistic drawings of their hands (ok, I let them trace their hands, but the details including rings, fingernails, and shading were a big challenge!)  They drew and illustrated the art elements and attached them to a wristband…fun!