Georgetown artists are finishing up their clay projects that they began before the holiday break.  They have been anxiously waiting for their pieces to be fired in the kiln one more time after applying their glazes.  Here are some of the pieces that we are finishing up!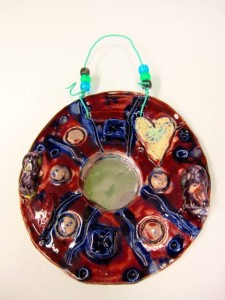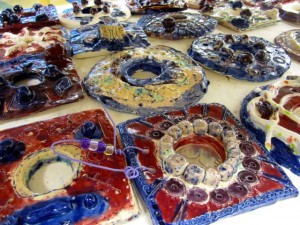 Fifth Grade Mirrors
 Second Grade Froggies – ready to fire
Third grade turtles – shells are glazed, legs and head are finished with watercolor.  Aren't their shells beautiful!