Georgetown artists are wrapping up the month of October with spooky spiders and pirate flags (aaargh!).
Grade 5 artists tuned up their drawing skills and focused on their craftsmanship while cutting and glueing their pirate flags.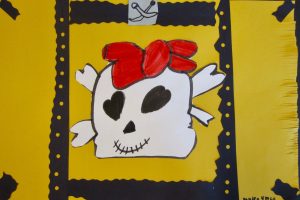 Second grade artists focused on their drawing and painting skills while creating their creepy spiders.