Georgetown artists have been busy, busy busy!  Here's a look at some of their latest creations!
Sweet little oinkers from first grade…exploring 2D and 3D concepts with fun "Pig In A Puddle" landscapes.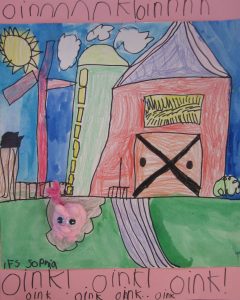 Second grade Van Gogh landscapes with a warm color "Starry Night" sky – gorgeous!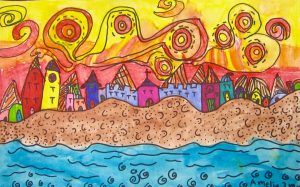 Fourth grade abstract paintings in the style of Kandinsky's "Several Circles No. 323".  Love these bright oil pastel and watercolor beauties!
More piggies, starry nights, and abstract circles can be found on ARTSONIA, Georgetown's on-line art gallery.  Visit HERE!