We've been keeping warm in the art room as we create these snow-inspired winter projects.
Kindergarten artists drew fun penguins; don't you love how their penguins are waving to you from their snowy icebergs?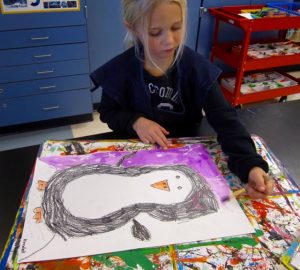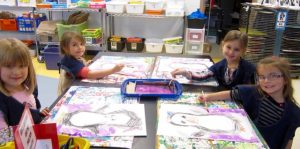 What's not to love about these snow bears?  Second grade artists said that they liked drawing them the best.  And adding the scarves and hats.  And oh yeah, painting the cool backgrounds.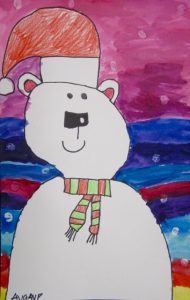 Third grade artists reviewed the parts of a landscape before drawing and painting their detailed winter village scenes.  Their sky backgrounds – ooh la la!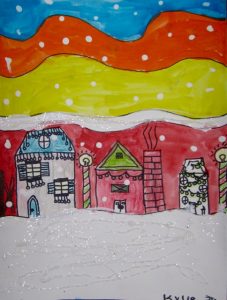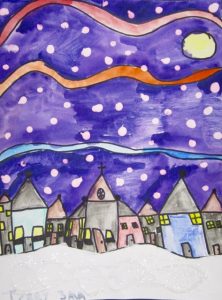 Can't get enough of Georgetown's fabulous winter art?  See more HERE at our Artsonia on-line art gallery!  We've got over 13,000 masterpieces on display for you to enjoy!