Georgetown kindergarten artists have been learning about the art element of line.  They had a blast painting lots of different lines.
Their line paintings were cut into turkey feathers and carefully glued to these cute turkey portraits.  Don't they just make you smile?  Gobble gobble!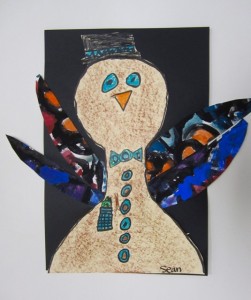 I can:
Paint 5 or more different lines; hold a brush correctly; use scissors and glue with care.