A few final projects from G-Town artists – gotta share 'em as they are too good to pass up!
Stars 'N Stripes – any way you want 'em, all set for July 4th.
Chillin' outside with chalk.
Calder Wire Birds – can't go wrong creating with wire, beads and string.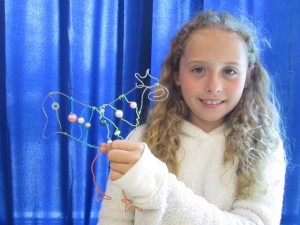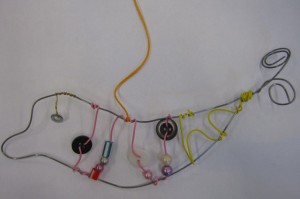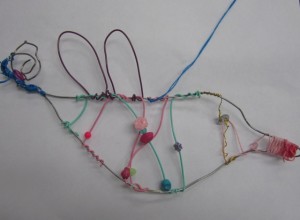 Color Mixing Experiments – primary colors plus black and white – make as many colors as you can!
And…don't forget to give all your colors a name.  What's not to love about Lipstick Pink, Kool Aid, Stormy Sea and Mint Ice Cream?
More amazing projects to come this fall…until then, don't forget to visit us on ARTSONIA to see over 13,000 more pieces of great Georgetown student art!